You've just landed in Thailand, the most adulterous country in the whole world. And, while you've been following these top 10 Thai Instagrams leading up to your trip and have some semblance of a plan, you're still not sure what exactly to hit while you're there.
Well, allow us to make your planning a little easier with these 12 things you gotta do in Thailand that do not involve recreating your favorite scenes from The Beach.
Travel through the city canals in Bangkok
With your journey most likely starting in Bangkok, you'll want to hit a few things in the city before venturing out into the countryside. Beyond the high-rises, Buddhist temples, and busy streets, the city boasts an extensive system of canals connected to the main Chao Phraya River that you're definitely gonna want to explore. It's so massive, in fact, that some refer to Bangkok as the "Venice of the East." Hop on a boat anywhere along the canals, and be sure to hit one of the many floating markets.
Eat like a local
Because you order pad Thai every time you eat takeout, you're obviously going to have to start with it here, too. But after that, expand your taste buds (and spice threshold) with a bowl of tom yam (a hot and sour soup made up of lemongrass, fish sauce, and crushed chili peppers) or soma tam (a green papaya salad with a kick). Curry, coconut, fried noodles, and spicy plates are all representative of authentic Thai cuisine — be sure to have slices of watermelon or a sugary drink on hand in case things get too hot. Thailand also boasts a rich range of fruits you don't eat that often at home, including jackfruit, mango, durian, papaya, rose apples, and the pod-like tamarind.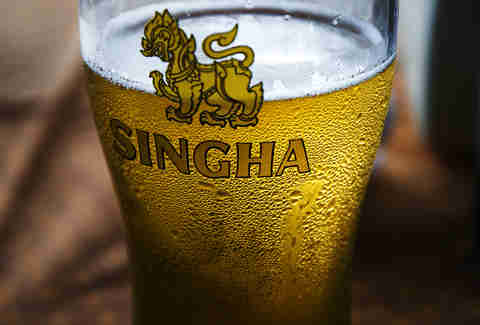 Drink like a local
While Bangkok is known for its paid-for-pleasure delights in the Red Light District, a good time can be had wherever you are so long as you have a good (and even better, cheap!) drink in hand. Two local beers to know are Singha and Chang, and Thailand liquors include SangSom rum and Mekhong whiskey.
Sure, a Thai massage at home can cost over $100, but in Thailand, you'll only drop about 350 baht, or around $10. So get ready to make it rain. Word of warning, though: if the establishment you choose maybe, kinda, sorta also looks like a brothel — it may very well be. No need to worry though, just let the masseuse know that you're not interested in — as tour guides put it — any hanky panky.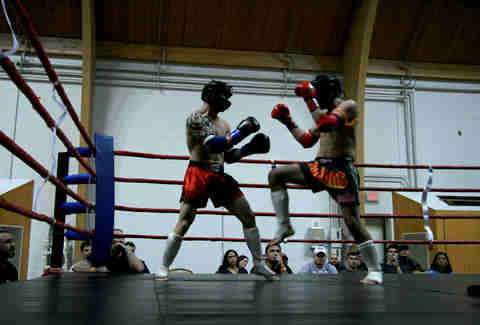 Go to a local Thai boxing match
Muay Thai is the traditional fighting sport of Thailand and you can catch a live fight in the Ratchadamnoen Stadium. Although if you're a huge Muay Thai enthusiast and always make your friends listen to your thoughts about recent UFC brawls, visit Thailand in March for the annual World Wai Kru Muay Thai Ceremony in the Ayutthaya Historical Park; it brings together 1,000 fighters from more than 65 countries. If you have no idea what Muay Thai is, but played a ton of Street Fighter as a kid, the character Sagat was a Muay Thai fighter. So there you go.